Can You Finance Cadillac Parts at LaFontaine Cadillac?
From time to time even superlatively well-engineered Cadillac vehicles require new parts to fulfill regular maintenance requirements or remedy damage caused by a fender-bender. Many of our customers have inquired about whether it's possible to finance Cadillac parts, and we're happy to say that the answer is yes.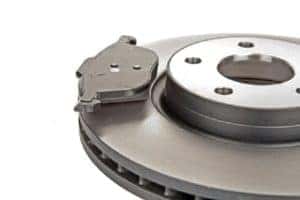 The Family Deal Flexible Monthly Payment Plan
LaFontaine Cadillac is proud to offer its customers the Family Deal Flexible Monthly Payment Plan, which makes it possible for Cadillac owners to make flexible monthly payments for Cadillac parts, maintenance, and repairs. As much as we all like to keep an accurate budget and have money set aside for emergencies, things like a car accident can't be predicted.
For most people it's a tall order to pay off their parts bill in one lump sum, and the Family Deal is the ideal solution. Applying online takes just 60 seconds, or you can complete the application at our local Cadillac showroom. Either way, we make it easy to manage and finance your Cadillac parts needs.
Our Cadillac Parts Center
One important reason to buy parts at our nearby Cadillac dealership is our huge selection. We carry virtually every genuine Cadillac OEM part you can think of, as well as a big selection of authorized Cadillac accessories.
You can also feel good that your parts will be installed by an experienced, factory-trained Cadillac service technician – someone who possesses extensive knowledge of Cadillac vehicles and the parts which comprise them.
Another reason to shop with us is for our frequent service, body shop, and Cadillac parts specials. These deals are a regular occurrence at our dealership, and they promise great savings on a variety of parts and accessories.
We'll also assist you in understanding whether your parts needs are covered by your Cadillac warranty. Impressively, every new Cadillac vehicle comes with a no-deductible, four-year/50,000-mile bumper-to-bumper limited warranty for repairs (including parts and labor) to correct any defects in materials or workmanship.
Finance Cadillac Parts Today
Financing car parts might appear complex, but our expert parts and Cadillac service center will support you throughout the process. You'll receive expert guidance and advice specific to the parts your car needs, as well as easy enrollment in our Family Deal Flexible Monthly Payment Plan.