Compelling Reasons to Consider an Electric Vehicle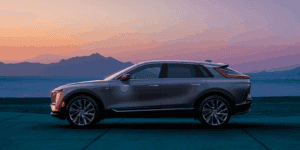 Electric vehicles have come a long way since they first hit the market. Today's EVs are sportier and more stylish and cost-efficient. It doesn't hurt that they cover a lot more ground on a single charge, too.
Given the increasing variety of EVs and all the benefits they provide, it's no wonder why so many drivers are eager to go green.
Cadillac LYRIQ
Having access to luxury models like the all-new Cadillac LYRIQ is one of the many reasons you may have an interest in luxurious electric vehicles. Available with either rear- or all-wheel drive, the Cadillac LYRIQ generates either 340 hp or a whopping 500 hp depending on its drivetrain.
When equipped with AWD, this Cadillac SUV EV can tow an impressive 3,500 pounds. With capabilities like that, who needs a gas-only SUV to do the heavy lifting?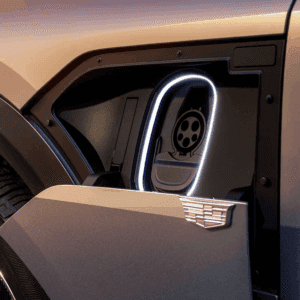 Federal Tax Credit
Drivers who talk to the experts in our Cadillac financing center are always excited when they learn that they may qualify for a federal tax credit of up to $7,500 simply by purchasing an EV. Owners of EVs can claim all or part of the federal tax credit in the year they purchase their eco-friendly automobiles. However, If you lease an EV instead, your leasing company will be eligible for the tax credit.
Reduced Fuel Costs
As their name implies, electric vehicles rely on electricity alone for propulsion. For that reason, they don't consume gas, which means you'll no longer have to pay for fossil fuel.
Our team of Highland, MI car dealers can tell you that you will have to pay to charge your EV but that's not a bad thing. According to Duke Energy, the price of energy isn't as volatile as the price of oil, which makes it easier to predict the charging expenses you'll incur. Duke Energy estimates that the cost of fully charging an EV with a 60-kWh battery and a driving range of more than 230 miles is less than $8.00.
Fewer Service Expenses
In our role as a trusted MI Cadillac dealer, area drivers count on us for reliable service, which is what we deliver day in and day out. Since EVs have fewer moving parts than traditional cars and hybrids, you won't need to schedule an appointment to bring your EV to our Cadillac service center as often as you would for another type of automobile.
Would you like more reasons why you should consider an EV? Visit LaFontaine Cadillac now!