Do Electric Vehicles Depreciate the Way Gas-Only Models Do?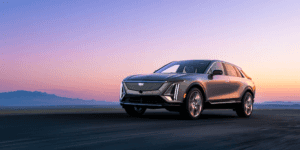 If you're interested in electric vehicles like the Cadillac LYRIQ, you might wonder if they depreciate the same as automobiles with internal combustion engines do. While there are exceptions, most vehicles lose value over time. As a general rule, new vehicles depreciate faster than older models, but even older cars lose value from one year to the next.
How Quickly Do EVs Lose Value?
When you buy one of the latest Cadillac models like the Cadillac XT6, your car will lose some of its value the moment you drive it off the lot. During the first few years you own your automobile, it will suffer what's referred to as "rapid depreciation," which will slow down over time.
Like ICE automobiles, EVs experience depreciation. According to iSeeCars, EV owners can expect their vehicles to lose 52 percent of their value during the first three years they own them.
While that number may seem alarming, it's really not out of line with the rate at which ICE sedans and SUVs depreciate during the first three years they're privately owned. Sedans lose 39.1 percent of their value and SUVs depreciate about 39.7 percent during the three years following the time they're driven off a dealer's lot.
Reasons EVs Depreciate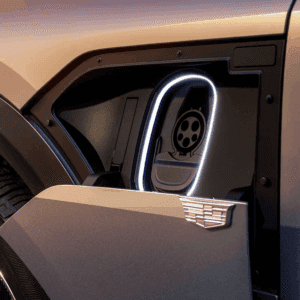 Drivers often contact our Cadillac financing center to learn about the tax incentives that are available to motorists who purchase an EV. Ironically, those incentives are one of the reasons EVs lose value. CleanTechnica reports that incentives reduce the value of EVs when they're purchased, which ultimately impacts their future resale values.
Our team of Cadillac dealers near Highland, MI can tell you that misperceptions about the battery packs in EVs also cause these automobiles to lose value. Too many drivers think an EV's battery pack will die and force them to spend exorbitant amounts of money to replace the unit.
Motorists who buy or lease an EV can rest assured that their car's battery pack is made to last. The federal government requires carmakers to warranty their battery packs for at least eight years or 100,000 miles. Considering the ongoing improvements automakers are making to their battery packs, many of the units are likely to last much longer and travel considerably farther.
As you can see, the depreciation EVs experience is largely driven by people's perception of earlier EV models. You can help correct that misperception by visiting LaFontaine Cadillac to shop for a luxurious EV that will make you look and feel like a million bucks today.