How Many Miles Can You Put on a Cadillac Lease?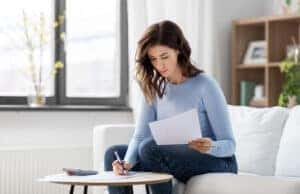 When you choose to go for a Cadillac lease with us, it's important to discuss all of the details and limits before signing on the dotted line. One such limitation is the number of miles you'll be able to drive during this lease – this can be an issue if you drive while working or take multiple road trips. To learn more about mileage limits, keep reading or visit LaFontaine Cadillac today.
Mileage Limits
Most leases come with a set mileage that you'll be allowed to drive per year – usually, this number falls between 12,000 and 15,000 miles. In the case that you exceed this limit, you'll have to pay an extra cost to cover the violation of your lease agreement. Since the value of your Cadillac vehicle decreases the more you drive it, setting these limits allows us to know what to expect upon the car's return.
If you think you'll need to drive more than this amount, you may also have the option of a high-mileage lease. You'll have to pay more monthly, but if you suspect that you'll be regularly going over the limits of a standard lease then this option can save you money in the long run. Usually, this option is only available at the very beginning of the lease period.
Going Over the Limit
If you do end up going over the mileage limits that are part of your lease, there are a few different options that you can consider. One of these options is buying out your lease at our Cadillac finance center once it ends.
Since you'll rack up penalty fees if you go over the lease limits, buying the vehicle entirely will allow you to avoid paying these extra fees. You'll also have the added benefit of complete ownership of the vehicle.
Visit LaFontaine Cadillac to Learn More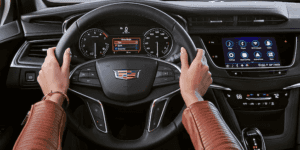 If you have any questions regarding mileage limits or simply want to start the car-buying process, stop by our Highland, MI Cadillac dealership today. Our team of financial experts is standing by and ready to help you purchase whichever model catches your eye. Come see us today for more information!