How to Choose the Right Used Car Dealership
While we're glad we're known for selling luxurious new cars, we're equally proud area drivers view our location as a trustworthy used car dealership. If you're located near our Cadillac dealership, then finding a used car dealership is as easy as driving over to our location.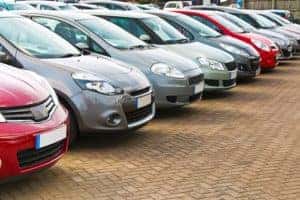 Motorists who don't live or work near our Cadillac dealership may have to put forth more effort to find a pre-owned car dealership they'll feel comfortable doing business with.
Make Sure the Dealership Can Handle All Your Automotive Needs
When you're looking at a given dealership, you need to make sure it can address your automotive needs in the short- and long-term. As Michigan Cadillac dealers, we can tell you that means you need to look for a dealership that can process your loan or lease applications over the years.
It also means the dealer must have a service center onsite. For a used car dealership to be right for you, it must maintain a full inventory of previously owned vehicles as well.
At LaFontaine Cadillac, you'll enjoy being able to choose from hundreds of pre-owned cars. You'll enjoy access to our Cadillac service center and our Highland, MI Cadillac financing center, too. Ordering parts is as simple as navigating to our website or visiting our Cadillac parts center.
Check the Status of the Available Inventory
You should also make sure a dealership's pre-owned car inventory is in good condition. Does the dealer wash its pre-owned cars regularly? Are all the tires properly inflated? You want to see evidence that the dealership cares for its pre-owned inventory as well as it tends to its new vehicles.
We care about the previously owned vehicles at our location. And it shows in the way we present them on our lot.
Review the Variety
A used car dealership should have a variety of vehicles that goes beyond the manufacturers represented in their inventory. At our location, you'll see that we have standard pre-owned cars and Certified Pre-Owned automobiles. Our CPO Cadillac cars offer more benefits than our standard pre-owned vehicles, such as a factory-backed warranty and 24/7 roadside assistance.
Read Customer Reviews and Testimonials
One of the smartest things you can do to find the used car dealership that's best for you is to read about other people's experiences with the dealership by reading online testimonials.
To do business with a highly regarded used car dealership you can trust, visit LaFontaine Cadillac today!