Interested in Buying a Used Car? Here's a Helpful Guide, Courtesy of LaFontaine Cadillac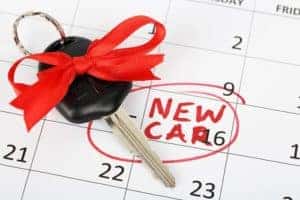 The used car market is hotter than ever right now, and LaFontaine Cadillac is the place to find a big selection of top-quality used Cadillac cars. Plus, our affordable pricing ensures you'll drive home with a great deal on a car you'll really love. For starters, here are a few important questions to ask yourself.
How Much Car Can I Afford?
Used cars offer tremendous upside, but there's no doubt they require more attention than new cars. For example, you might need to visit us more frequently for minor repairs or replace the tires relatively soon after you buy the vehicle.
With these factors in mind, plus the standard ownership costs like fuel and insurance, our Cadillac financing pros recommend limiting your used car budget to no more than 20 percent of your monthly take-home pay.
Which Car Makes the Most Sense?
In order to determine which car makes the most sense for you, thoroughly research your options and then make a list of three cars that meet your criteria. Also, while you're researching, don't discount the idea of purchasing a Cadillac certified car.
Formally known as Cadillac Certified Pre-Owned cars, these top-quality models come with a long list of benefits including a long-term warranty, no-cost maintenance, free roadside assistance, and more. When you're satisfied with your list, stop by, and start test driving your favorites.
How can I Maximize My Peace of Mind?
All of the used cars at our Cadillac dealership come with a CARFAX vehicle history report. CARFAX is one of the auto industry's most reputable automobile research companies, and every CARFAX report furnishes important information about the used car you're interested in. This includes standard data such as make, model, and year
It also includes hard-to-find details such as whether the car's odometer has been rolled back, whether the car has ever been declared a total loss by a previous owner's insurance company, and how many accidents the car has been in previously.
Buy a Quality Used Cadillac Car Today
LaFontaine Cadillac guarantees a big selection of quality used vehicles, affordably priced and in top condition. Put our award-winning team to the test today and we'll help you find the perfect car.