What You Should Know About Down Payments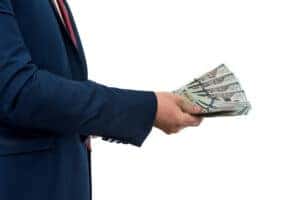 If you have questions about Cadillac financial and other topics, we encourage you to contact or visit our Cadillac finance center. Many drivers, particularly individuals who haven't purchased a vehicle before, ask us about down payments.
What is a Down Payment?
A down payment is the money you pay upfront when you buy an automobile. The amount you put down varies depending on the type of vehicle you plan to buy. If you're in the market for a pre-owned Cadillac vehicle, you should be prepared to put down at least 10 percent of the pre-owned vehicle's purchase price. Conventional wisdom also suggests you provide a down payment that's the equivalent of 20 percent of car's purchase price if you're going to get a new vehicle.
How a Down Payment Influences Other Factors
A down payment has the power to influence other key factors that are included in your purchase contract. For starters, your down payment can impact your monthly loan payments. The larger your down payment is, the lower your loan payments will be.
Has your credit score taken a few hits in recent months? You can increase the odds that your loan application will be approved when you apply for Cadillac financing through our location by providing a larger down payment.
Car shoppers who want to secure a lower interest rate often ask if a larger down payment will help them do that when they reach out to our Highland Charter Township, MI Cadillac dealership. Increasing the size of your down payment may help you secure more favorable loan terms, including a lower interest rate. Having a lower interest rate is important because it means you'll pay less overall for your car.
When you take out a car loan, the debt will appear in your credit report. The loan balance will be factored into your debt-to-income ratio. That ratio is one of the things that's used to determine your credit score. Putting down money up front means you'll borrow less from a lender. In turn, that will keep your debt-to-income ratio lower than it would have been and make it easier for you to borrow money down the line.
Visit LaFontaine Cadillac
Now that you know all about down payments, it's time to visit LaFontaine Cadillac to buy your next new or new-to-you automobile. We look forward to helping you secure Cadillac financing for the vehicle of your choice soon.