EV Shoppers, Here's an Informative FAQ Courtesy of LaFontaine Cadillac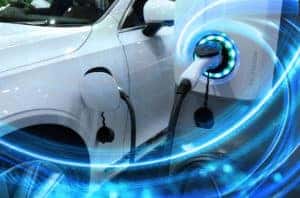 Renowned for their exciting performance and superlative fuel efficiency, electric cars are top picks at our local Cadillac showroom. And if you're a car shopper with questions about design, mileage, and charging solutions, you're in the right place.
What is it Like to Drive an EV?
EVs combine lightning-fast acceleration with an incredibly smooth, quiet ride. Driving an EV feels a lot like gliding, which makes the driving experience more engaging than in a traditional gasoline-powered car. This is in large part due to battery placement.
Even though EV batteries are big and heavy, EVs are engineered so that the battery is positioned low in the vehicle, instead of on the front axle. This solution ensures tight, nimble handling and is a big reason why Cadillac finance for EVs has become so popular.
How Long Does It Take to Charge an EV?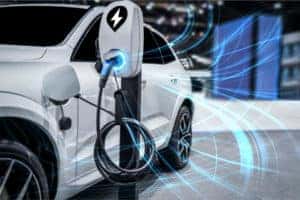 Charging time for an EV largely depends on battery size and the type of charging station you use. Charging at home (also called Level 1 charging) is the cheapest and most convenient option, since it only requires a standard electrical outlet. A full Level 1 charge takes about 24 hours.
Meanwhile, Level 2 chargers, which can be installed at home with oversight from our Cadillac service team, provide twice as much power and can charge an EV in 9 – 13 hours. The fastest charging currently available is provided by DC fast chargers. These are only located along highways and can replenish up to 50 percent of the battery's range in just 30 – 45 minutes.
Do EVs Only Come in Specific Body Styles?
Actually, EVs come in all shapes and sizes – from subcompact hatchbacks to three-row SUVs. Some of these are electric versions of long-standing models, while others are all-new designs available exclusively at our nearby Cadillac dealership.
Instead of body style, the easiest way to group EVs is by category. The two biggest are battery electric vehicles (BEVs), which run 100 percent on electricity and don't have a combustion engine, and plug-in hybrid electric vehicles (PHEVs), which offer all-electric driving for a certain distance before requiring support from the gas engine.
Buy a Cadillac EV Today
For an up-close look at some of the finest EVs in Michigan, visit LaFontaine Cadillac today. Our friendly dealers will accompany you on a test drive and help you find the perfect eco-friendly automobile for your budget and lifestyle.